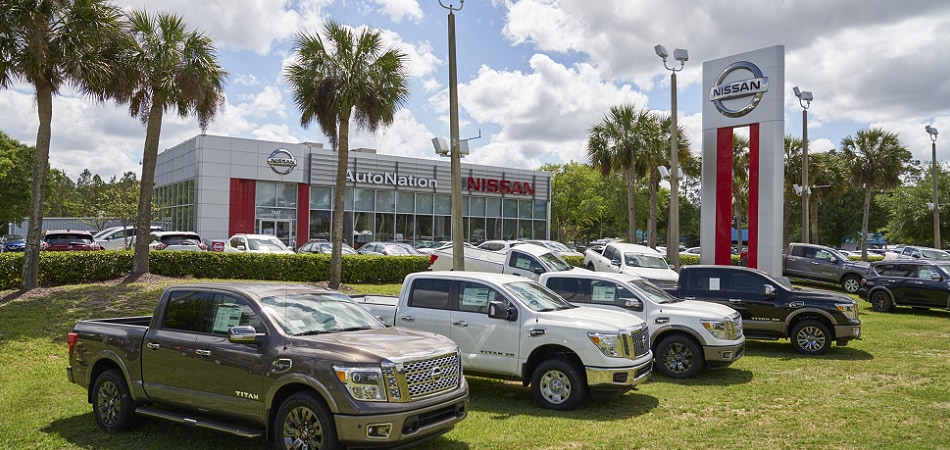 Ponte Vedra Beach 

Nissan 

Dealer

Ponte Vedra Beach residents are invited to AutoNation Nissan Orange Park for all of their Nissan vehicle shopping and service needs. Every day in Ponte Vedra Beach is a little slice of paradise, and every day is a good day to look at Nissan vehicles. Our Nissan dealership facilities include a first-class showroom, a service center, all designed with your comfort in mind. We welcome you to browse the Nissan vehicles on our lots then come in and chat with a member of our professional team about the Nissan vehicles you're most interested in. We also encourage you to get out there and explore the local community. A fine place to do this at is

Guana Tolomato Matanzas National Estuarine

-- also known as -- Â 

GTM Research Reserve

. This is nature preserved -- 74,000 coastal acres that sprawl out from Ponte Vedra Beach to the Palm Coast. Here you can explore hiking trails that are partly shaded and take in the native flora and fauna. Stop off at the Educational Center to learn about the thriving ecosystems. You can even adopt a sea turtle nest and become a Proud Turtle Parent or Turtle Buddy; admittedly, a cool thing to do. 
New & Pre-Owned Nissan Models
Find the Nissan vehicle you like best at the pages of this site. Simply select new Nissan inventory by model, body type, trim, price, engine type, and a few more filters. Use our Nissan comparison-shopping tool and compare multiple vehicles at once. For pre-owned Nissan models, you can use all the same great search filters and also specify the model year, as well. On your way down, why not squeeze in some shopping at
Sawgrass Village
? The Shops and boutiques have something for everyone and the many restaurants have won awards. You can explore art and get your regular shopping done at chain retailers and service provider stores, as well. Off you go to eat. Get a slice at
Tony's
on Solana, or fresh seafood at
LuLu's
, or dine on the patio with river views at
Barbara Jean's
on Roscoe Boulevard.
Tip:
try the fried catfish and macaroni and cheese.  
Ponte Vedra Beach Area Nissan Maintenance
If you're ready to follow the manufacturer's recommended maintenance, feel free to use our website to schedule service online. Likewise, you can just as efficiently call us at the number listed on our site to schedule service. Our staff of trained Nissan service technicians are adept at handling a host of Nissan car care requests, so be sure to take advantage of their skills. One other thing you should take advantage of is
Bird Island Park
, right off A1A, behind the Ponte Vedra Beach Branch Library, where you can walk the trails while spying wetland areas, dunes and interactive sculptures, as you follow the boardwalk around the pond.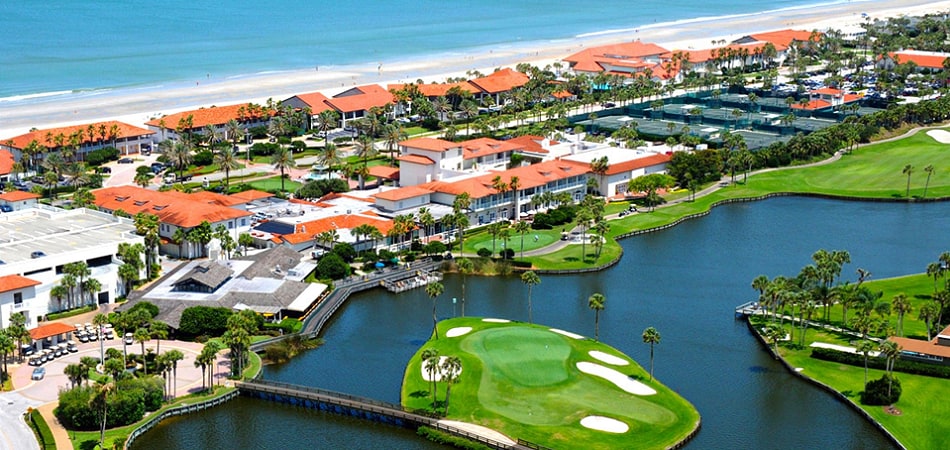 Visit AutoNation Nissan Orange Park
7447 Blanding Boulevard
, 
Jacksonville
, 
FLÂ 

32244
(904) 270-9954
Won't you take a moment to stop in and see us today? Our crew is waiting to greet you with a smile and make sure you have everything you need to expedite the sale of your next Nissan. We can guide you through all parts of the car buying process, from qualifying for a loan, to getting the trade-in value of your current car, to finding the Nissan that is right for your lifestyle and your budget. Let your hair down at
the town beach
, a great place to take your shoes off and feel the texture of the soft, white sandy beach while you casually stroll and dip your toes in the warm waters, with one eye open looking out for unique seashells and as always, shark's teeth. Walk over to
Mickler's Landing
and check out the scene.